Collection:

Manuka Honey Sticks
Biosota Manuka Honey Sticks, Straws & Sachets
How can we help?
Not sure which Manuka honey to choose? Take our quiz to find out which products best match your needs and how to use them.
Both jars contain the exact same rare harvest of Manuka honey on the inside, just in different packaging options. For a more economical option, opt for BPA-free Pharmapac plastic, or for a greater eco-friendly option, choose our patented Biophotonic Miron Violetglass jar designed to preserve and prolong the shelf life of your medicinal honey.
If you need to change something your order, please contact us immediately. Once payment is confirmed your order will be packaged. We usually process orders within 2-4 hours, and once we have processed your order, we will be unable to make any changes.
Yes, you can! After placing your order you will receive an order confirmation via email. Each order starts production same day after your order is placed. Same day dispatch if orders are placed before 2pm AEST. You will receive an expected delivery date. When the order ships, you will receive another email with the tracking number and a link to trace the order online with the carrier.
Delivery times will depend on your location and courier providers. We offer same day dispatch for orders placed before 2pm AEST. Within Australia, shipping to VIC, NSW & QLD normally takes 2–3 business days, while other states can take up to 5–7 business days. Within USA, it usually takes around 7 business days. Internationally, it can take between 5-14 business days. Please allow for postal, customs, and location delays.
Please choose carefully as refunds, replacements, and returns do not apply for change of mind reasons, on international purchases, or to resellers. For all international orders, the onus is on you to check any customs clearance and import duties that may apply for your country before placing your order. Please refer to our Refund Policy for more information.
The Biosota Manuka Honey Story
We're Andrey & Oxana, the proud owners of Biosota Organics. Our passion lies in the natural healing power of Manuka honey. Our premium Australian Manuka honey is cultivated by nature with a whole lot of science and love as our secret ingredients.
Biosota means 'natural-hexagon' which is what the honey bee creates naturally for protection. We refer to it as 'natural endurance' – and is what our high MGO Manuka honey provides. Direct from our Biosota family to yours.
Our rich family history as third-generation beekeepers is something we're very proud of. We are fully committed to organic, sustainable, and ethical beekeeping best practices with as little human intervention as possible. All our 100% Australian Manuka honey is cold extracted and raw, and kept below 25⁰C (75⁰F) to ensure optimal bioactivity is maintained. And our results speak for themselves.
Since 1999, we have been proudly handcrafting some of the rarest, strongest and highest MGO-rated Australian Certified Organic Manuka honey found anywhere in the world today.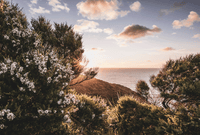 BIOSOTA -  Our passion lies in the natural healing power of Manuka honey
100% Natural and Certified Organic
Our premium, certified organic Australian Manuka honey has been specifically sourced from hives hailing from the Australian eastern coast and its pristine, untouched forests, resulting in a true treat for the senses with its unforgettable smooth, aromatic flavour. Certified for MGO potency, purity and quality – every jar of Biosota honey is independently tested delivering exactly what it promises to be. 
Key Benefits
Biosota Manuka honey comes in a range of MGO strengths and suggested usages:
EVERYDAY STRENGTH MANUKA HONEY RANGE (MGO 30+ to 290+): recommended for general health and immunity.
HIGH STRENGTH MEDICINAL MANUKA HONEY RANGE (MGO 300+ to 990+): recommended for oral care, sore throats, coughs, and colds & flu.
SUPERIOR STRENGTH MEDICINAL MANUKA HONEY RANGE (MGO 1000+ to 1900+): recommended for burns, wounds, ulcers, infections, and gut health.
(Tip: The greater the Manuka honey MGO grade, the higher the antibacterial bioactivity levels, and the more potent the health benefits).
What is a MGO honey rating?
Manuka honey is renowned and clinically proven to have antibacterial, antifungal, and anti-inflammatory properties. 
The many medicinal benefits are all due to the presence of the natural organic compound, Methylglyoxal (MGO) and is what makes Manuka honey so special.
The higher the MGO content the higher the grade of honey, and the greater the potential health benefits.
Suggest usage for Biosota honey
Biosota's Medicinal Manuka Honey may be ingested or topically applied and can be used in a variety of ways:
A teaspoon a day may help improve digestion and ease symptoms of bacterial infections.
Mix with lemon, garlic, ginger, and warm water to help fight colds.
Apply to burns, cuts, grazes, skin infections, and ulcers or use to dress wounds.
Use as part of your natural DIY home remedy skincare and beauty treatments.
Add to your favourite smoothies, acai, or muesli bowls. Use to make protein energy balls or in other healthy no-bake recipes to experience greater well-being and immunity.