WELCOME TO BIOSOTA ORGANICS MANUKA HONEY
Our passion lies in the natural healing power of Manuka honey
Biosota Manuka Honey Collections
The higher the MGO number, the stronger the Manuka & more potent its medicinal benefits.
Not sure which Manuka honey is best for you?  
World's Rarest, Strongest & Best Manuka Honey
Our passion lies in the natural healing power of Manuka honey - cultivated by nature with a whole lot of science and love as our secret ingredients.
Our rich family history as third-generation beekeepers is something we're very proud of. We are fully committed to organic, sustainable, and ethical beekeeping best practices with as little human intervention as possible. All our 100% Australian Manuka honey is cold extracted and raw, and kept below 25⁰C (45⁰F) to ensure optimal bioactivity is maintained. And our results speak for themselves.
Since 1999, Biosota ha been proudly handcrafting some of the rarest, strongest and highest MGO-rated Australian Certified Organic Manuka honey found anywhere in the world today.
Best Manuka Honey - Quality & Authentic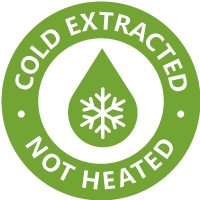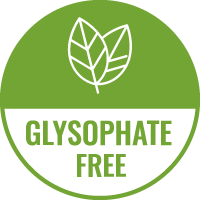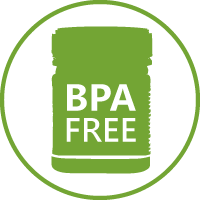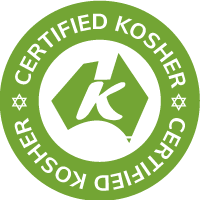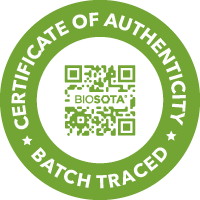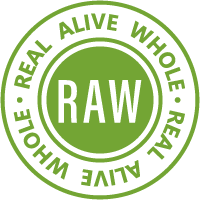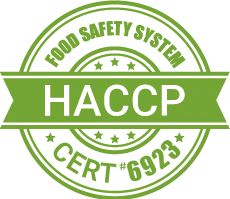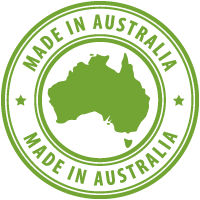 Our Certifications & Product Values
JOIN US & GET $25 OFF YOUR ORDER
Join us! Stay informed about upcoming promotions & all the latest news. Receive $25 AUD off your order. ($60 AUD min spend).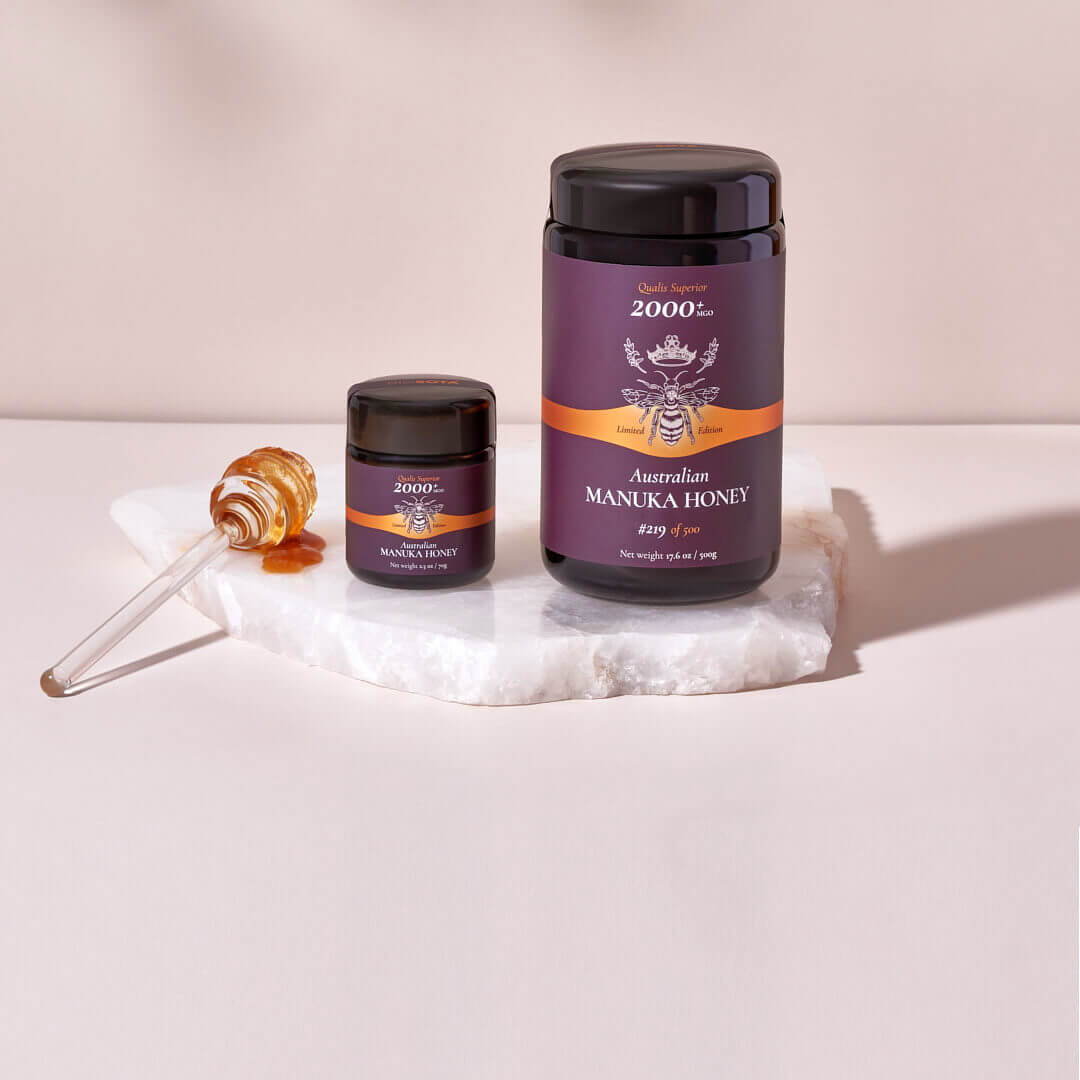 HEALING GOLD STANDARD
Limited Edition MGo 2000+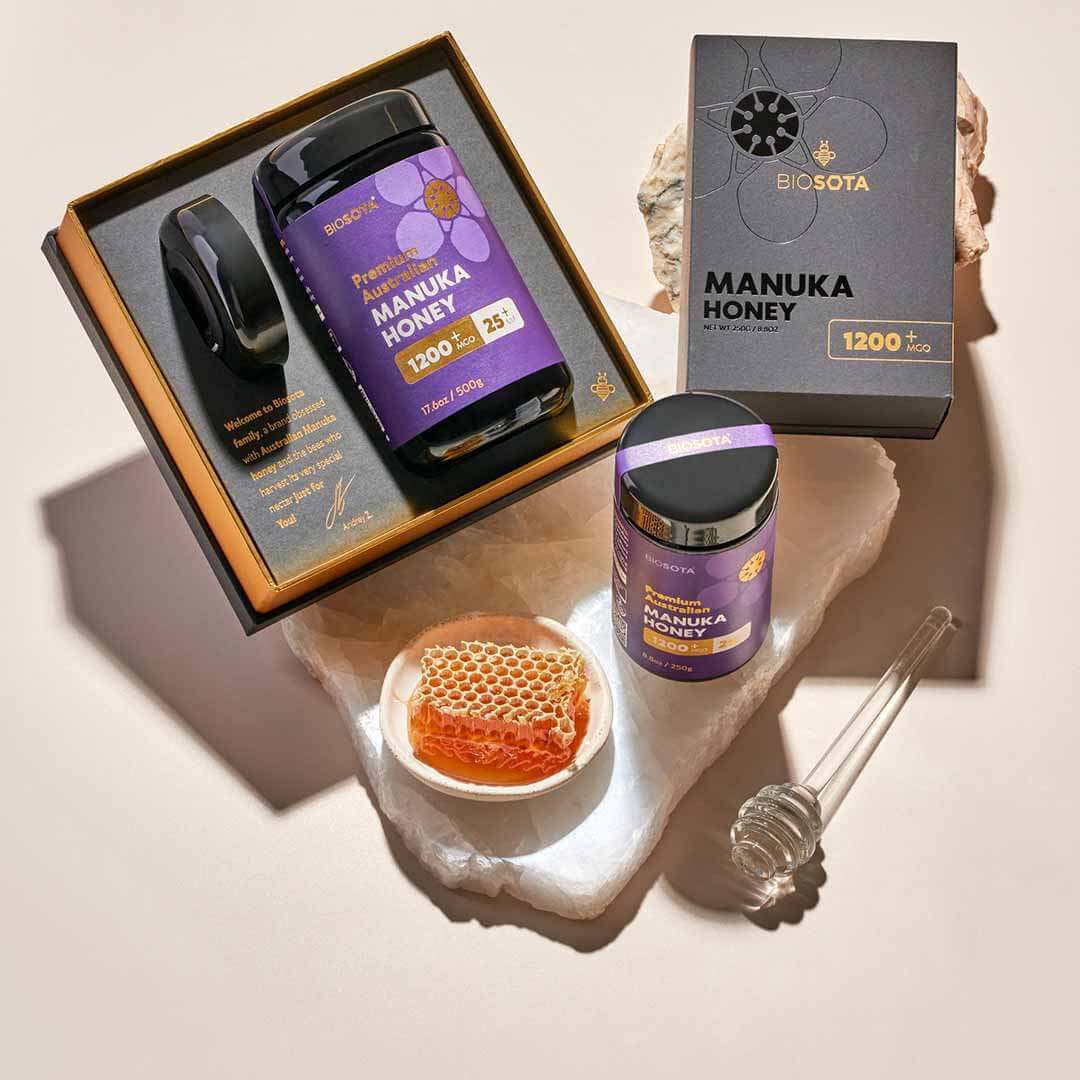 GIFT ME
Natures Rarest Gift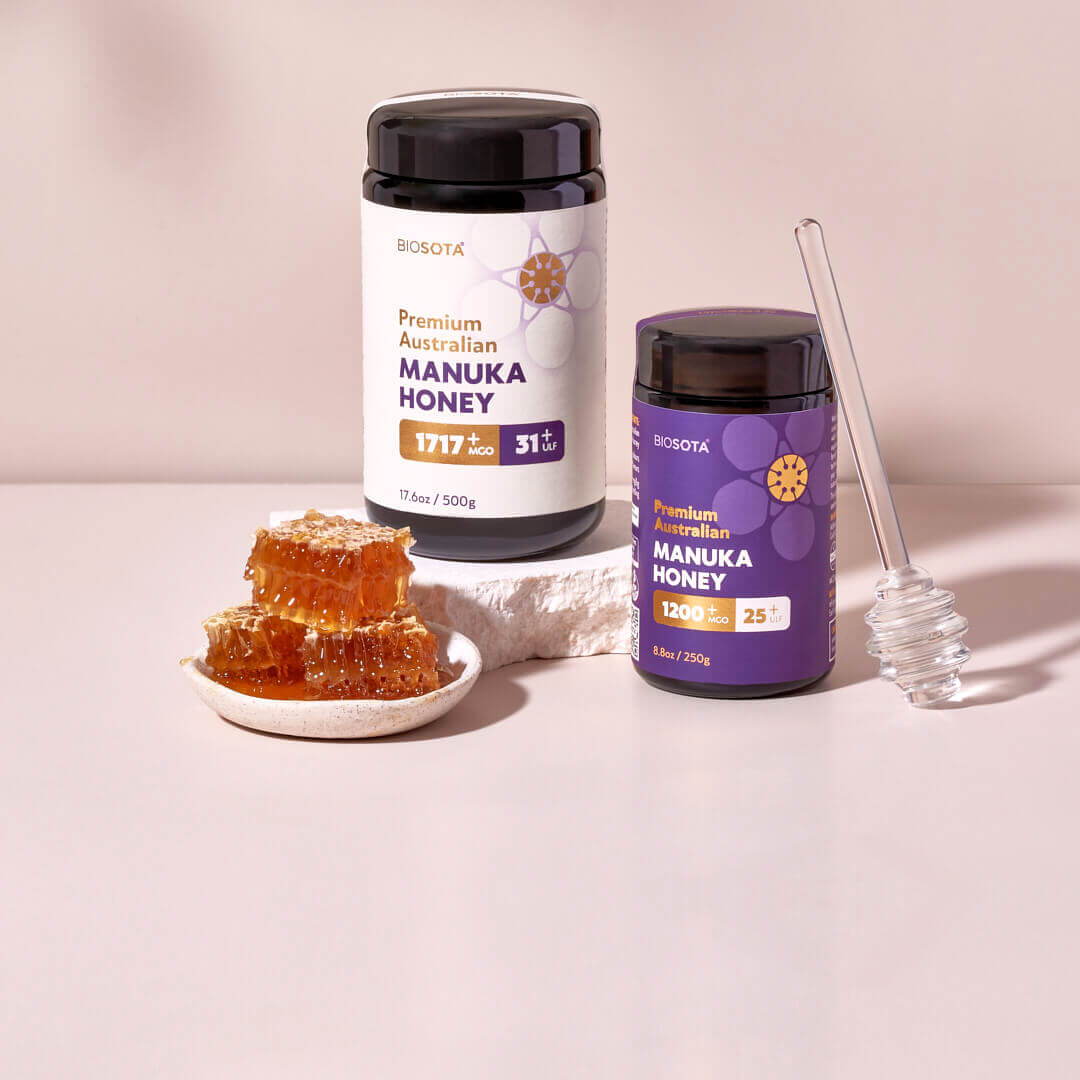 Natures Rarest Gift
Superior Medicinal Strength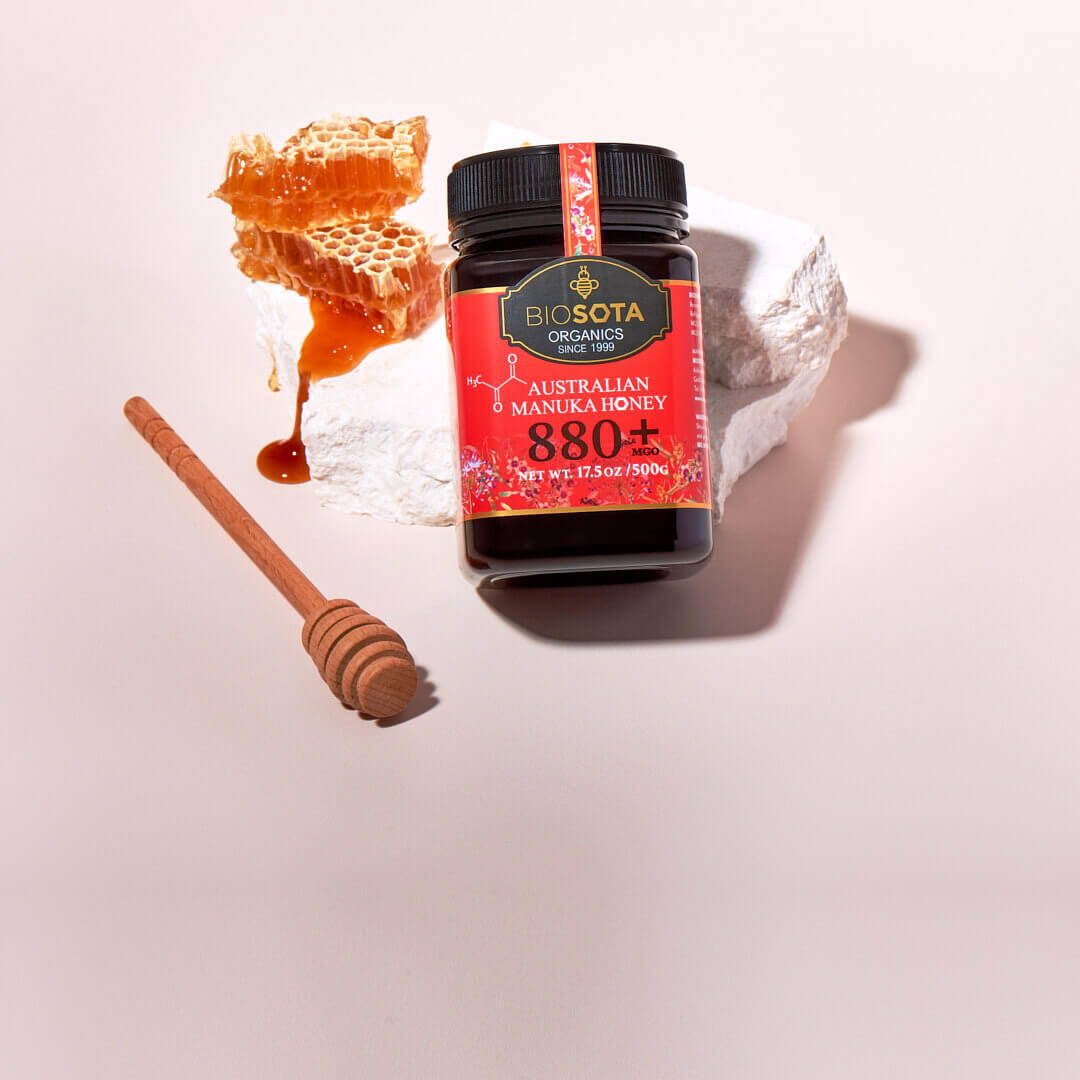 TREAT ME
Medicinal Strength Manuka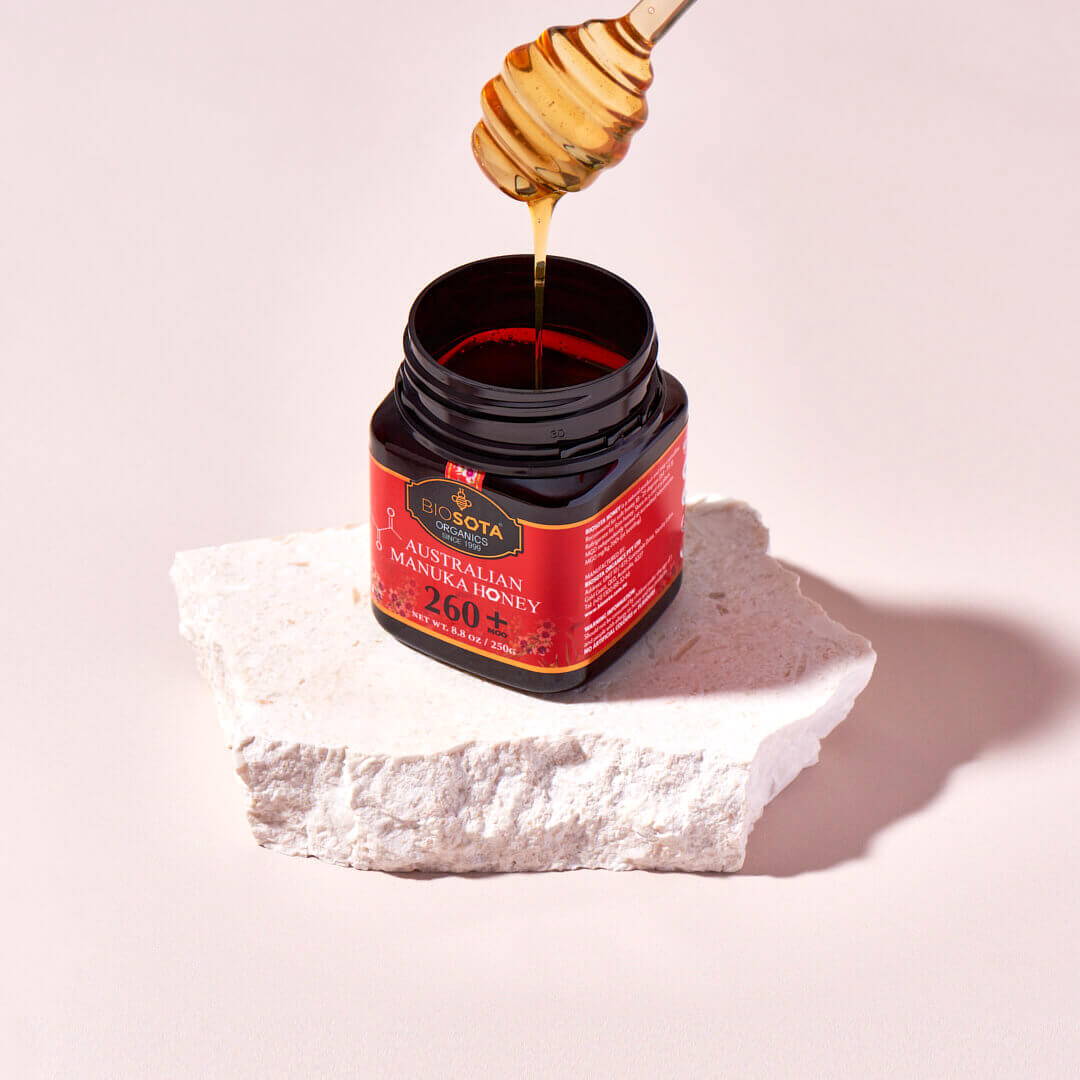 PROTECT ME
Everyday Strength Manuka
VALUE ME
Bulk Buy Value Packs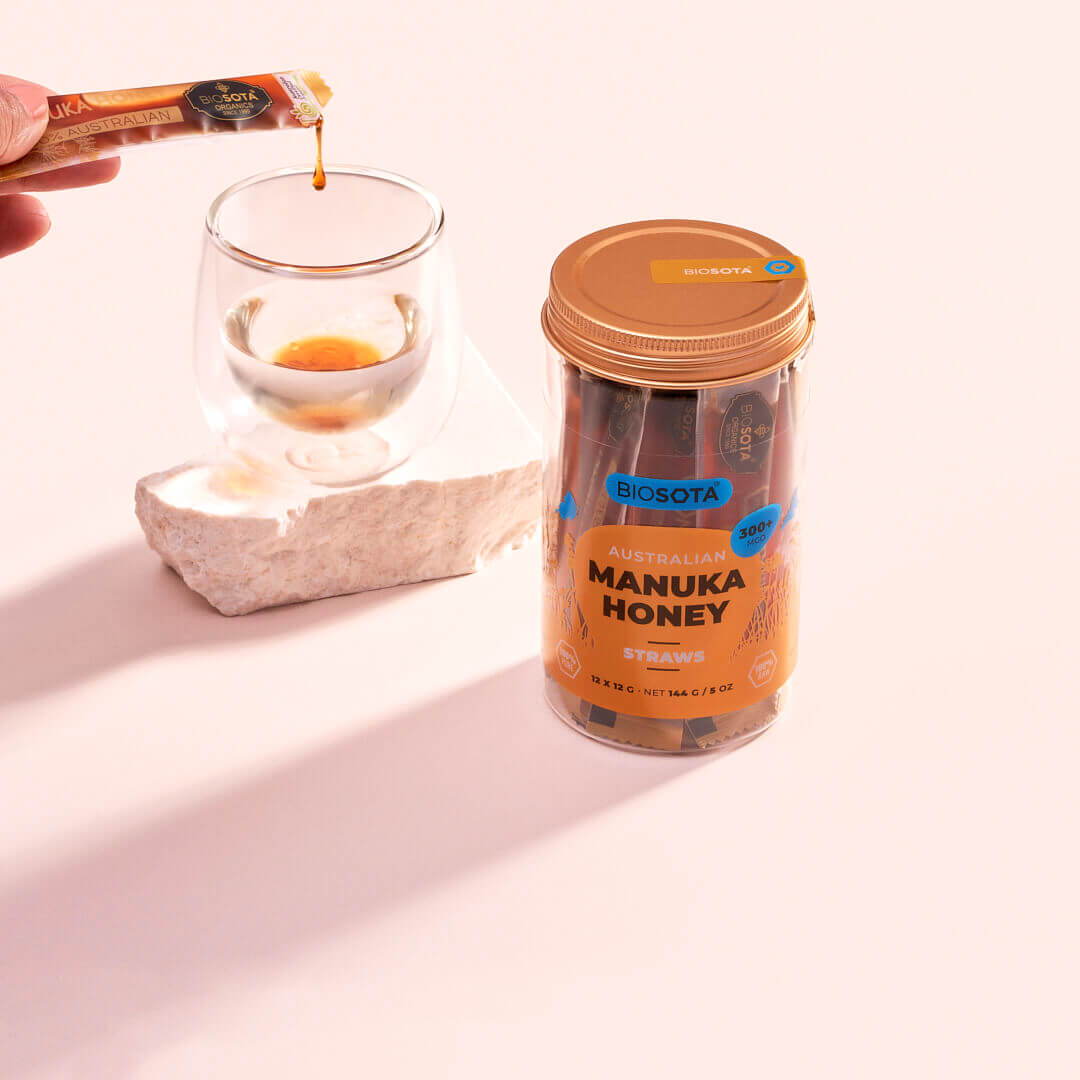 TAKE ME WITH YOU
Manuka Honey Sticks
SOOTHE ME
Manuka Honey Drops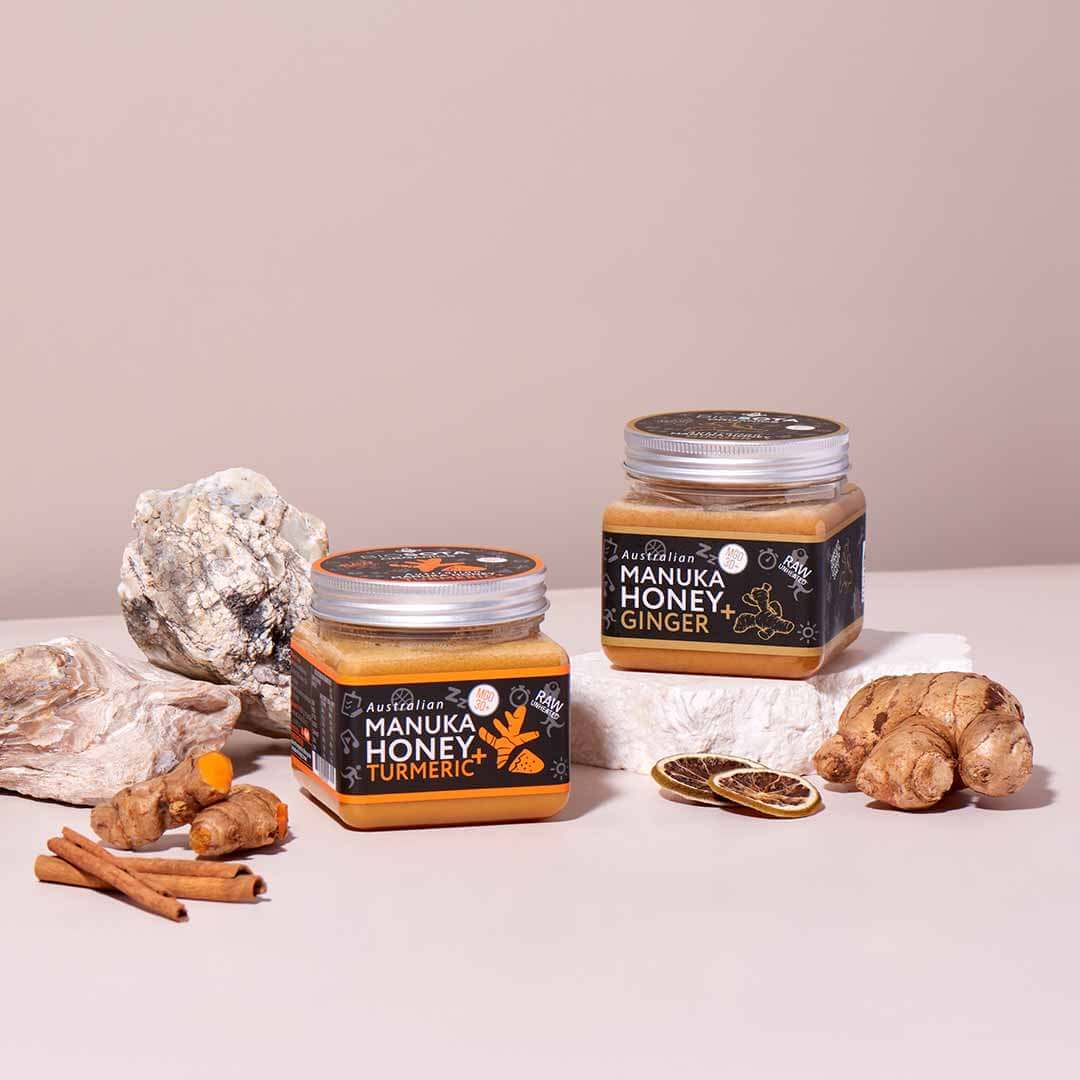 NOURISH ME
Manuka Honey Superfoods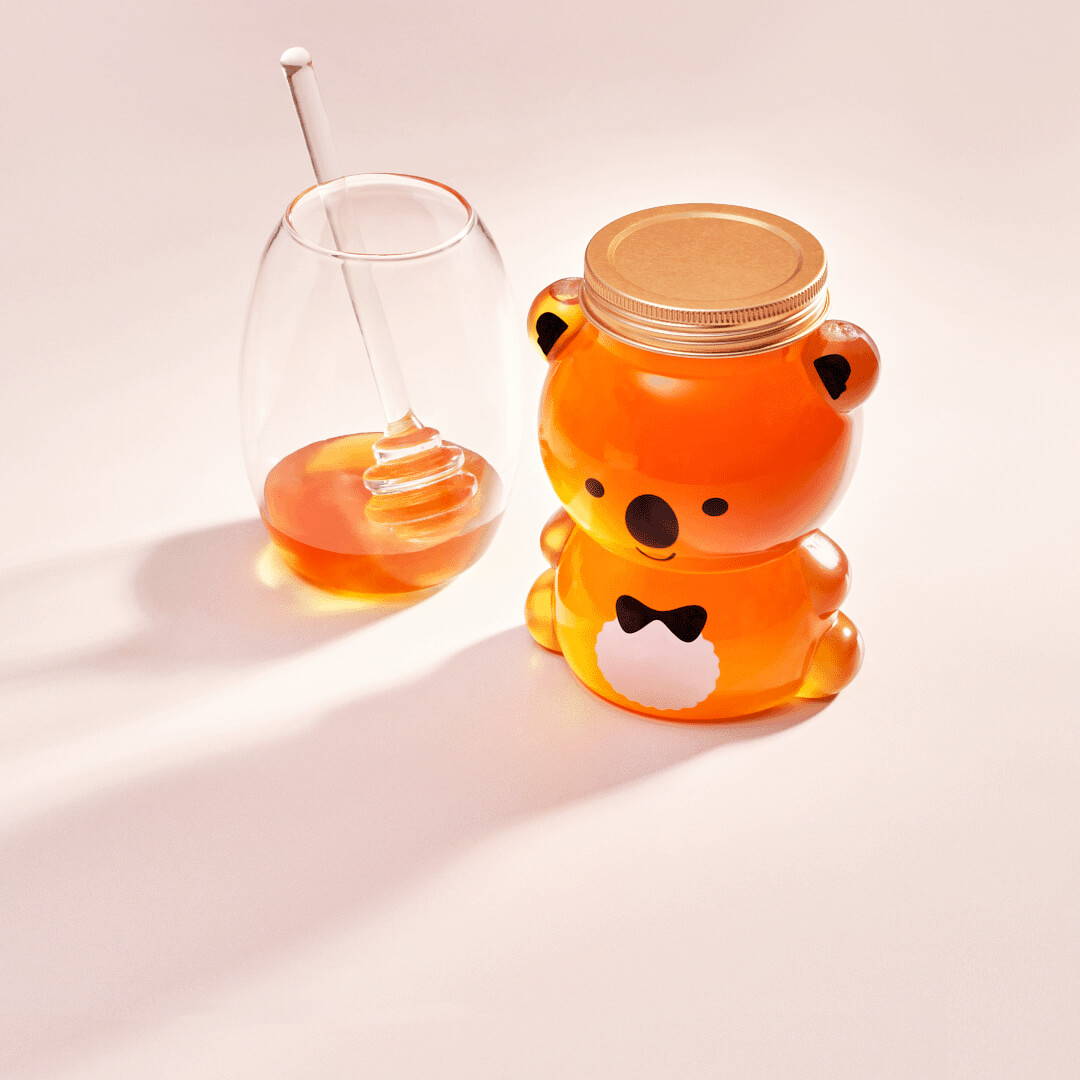 GO WILD, MATE
Australian Wild Honey